Work We're Doing
Search and learn more about all of DRPT's commuter initiatives, programs, and other ongoing work, and access all the initiatives and programs DRPT has previously supported.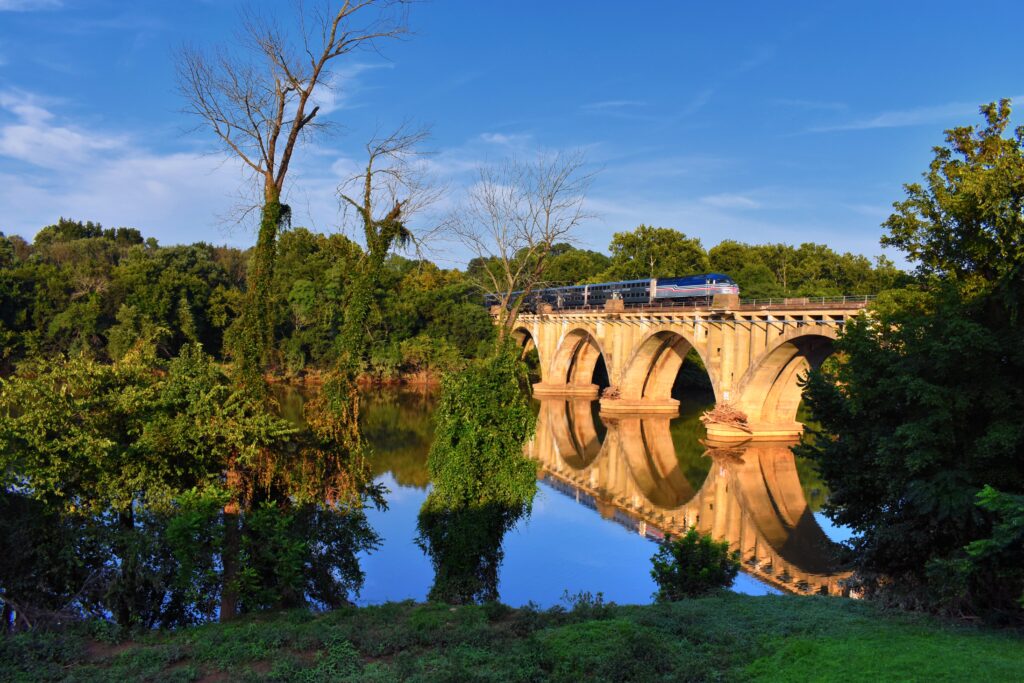 Established pursuant to 49 U.S.C. § 24101 Interstate Compacts, the Virginia-North Carolina Interstate High Speed Rail Compact is established to:
READ MORE
DRPT manages the Virginia Breeze, which operates four routes and provides a critical connection between rural Virginia communities and the national bus network.
READ MORE
In 1996, the Federal Transit Administration (FTA) issued the Rail Fixed Guideway Systems, State Safety Oversight rule 49 CFR 659.
READ MORE
DRPT developed the map-based Virginia Trip Planner so that Virginians can plan multimodal trips with fixed-route transit, on-demand transit, rail, bikeshare, carpool, vanpool, park-and-ride lots, and other transportation options across the Commonwealth.
READ MORE